Wenzhou Medical University
Wenzhou Medical University (WMU) is a medical university in China offering English medium MBBS & BDS courses. WMU is fully approved by the MCI. All students passing out from WMU are eligible to practice in India after taking the exit exam.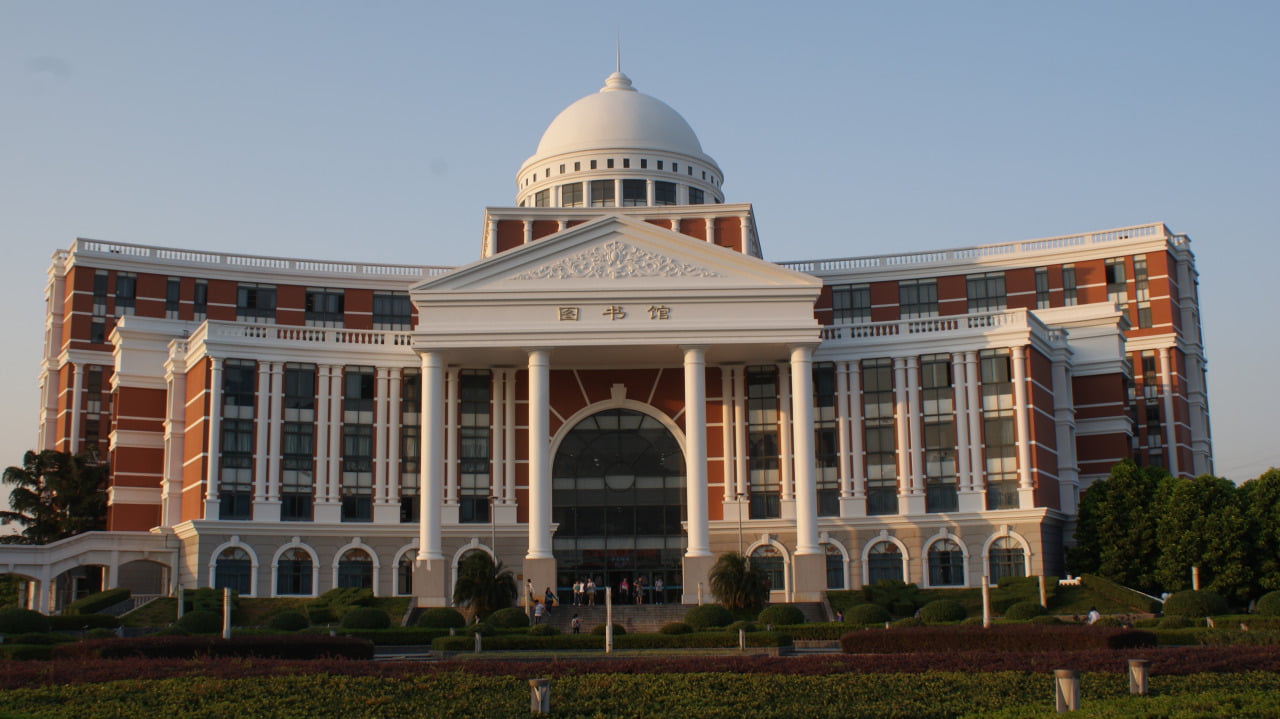 Wenzhou Medical University (WMU) is a multi-disciplinary university under the management of Department of Education of Zhejiang Province. WMU is one of the best medical schools in China. It is a fully govt. owned university, founded in 1912 as Zhejiang Specialized Medical School.
WMU is recruiting 5-year full-time program students from India and other countries since many years. It was previously known as Wenzhou Medical College (WMC). However, it was upgraded to Wenzhou Medical University (WMU or WZMU) in the year 2013.
Wenzhou Medical University is approved by the Medical Council of India. It is one of the oldest university in the MCI's list of foreign medical universities. WMU also has recognition from WHO and other international bodies, ensuring that the university follows the educational standards and quality.
Indian students in Wenzhou Medical University, China
Students from India are regularly enrolling for the 5 year MBBS program in WMU. We at Worlin Education Services started recommending Wenzhou Medical University in the year 2008. Since then, we have enrolled hundreds of students at the university.
Students absolutely love the quality of education and the infrastructure offered by WMU. In fact, the infrastructure provided by China medical universities is one of the best. It is simply incomparable with that provided by any other country, especially when we look for Government (state) owned universities.
Indian students passed out from WMU are already working in India with both public and private hospitals. Students passing out from WMU have shown an excellent pass percentage for the MCI screening test. Hence, Wenzhou Medical University is a very good university to be in.
WMU only accepts students with excellent academic score in class XII (or equivalent exam). This ensures a good class environment and seriousness of all students towards their studies.
Admissions for 2018-2019 session
Admissions for the summer 2018 session are now ongoing. Interested students should reach us at the earliest to book their seats. Worlin Education Services is one of the few authorized representatives of the university in India.
Note: China has a very strict eligibility criteria. To know if you are eligible to study in WMU, please refer to the eligibility requirements mentioned below. The seats in the universities are also limited, which fill out fast. If studying MBBS in China is your dream, then please do not delay and send in your admission application.
Fees sturcture of WMU - 2019 Admissions
Tuition fees and other expenses for Wenzhou Medical University
Following are the annual expenses which you will incur while studying MBBS at Wenzhou Medical University, China. The fees and expenses are same for each year of your study. Hence we are not separately mentioning for different years.
| Particulars | Amount in Rupees (INR) – yearly |
| --- | --- |
| Tuition fees | 3,00,000 |
| University hostel | 40,000 |
| Health Insurance | 6,000 |
| Residence Permit | 8,000 |
| Books | 16,000 |
| Total | 3,70,000 |
While studying in WMU, you will incur approximately 3.70 Lakhs per year including your tuition fees, hostel and other miscellaneous charges.
Note: There will be additional expenses relating to your admission, visa, travel ticket and other requirements. These will only be charged in the first year. Get in touch with us to get more details.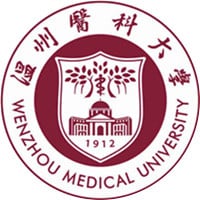 Name: Wenzhou Medical University (WMU)
Established: 1912
Ownership: Govt. owned
Tuition Fees: ¥30,000/year
Duration: 5 Years + internship
MCI Status : Approved
Highlights
100% English Medium (WMU is not a bilingual university)
World class infrastructure
State owned university
Campus spread across thousands of sq. meters
High-Quality Education at affordable Fees
Approved by MCI & Listed in WHO directory of Medical Schools
Students can complete internship in India or China
Indian students already studying since several years
Approved by MCI, India & MOE, China
Wenzhou Medical University, China is approved for Indian students. The Ministry of Education, China has approved WMU for admitting International Students. Medical Council of India also approved WMU. It is listed on MCI's website under Chinese universities for fully English medium course.
Picture Gallery of Wenzhou Medical University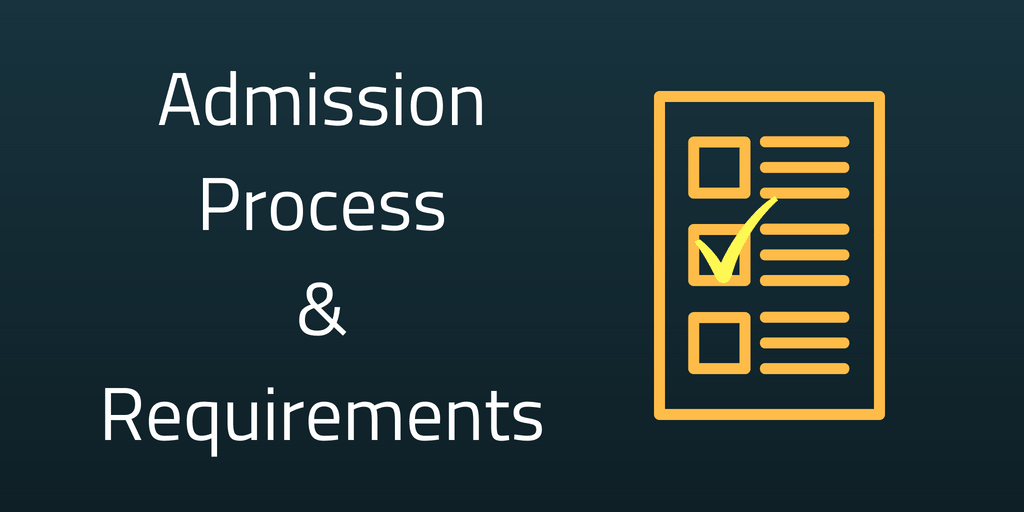 Student admission process for WMU (2019)
WMU has strict admission guidelines. All students are required to register themselves and travel to the university as per the schedule provided by the university. Late admissions, as well as students who arrive late to the university, i.e., after the deadline is reached will not be allowed to study in the university.
Listed below are the minimum eligibility and documents required to enroll in the 2019-2020 session at Wenzhou Medical University, China.
Who can apply in WMU for 2019?
Students who have passed class XII with a minimum of 70% marks (aggregate).
A minimum of 60% marks (individually) in Physics, Chemistry, Biology & English.
Must complete at least 17 years of age by 31st December 2019.
Qualifying score in CBSE NEET 2019.
Documents required for admission
A student must submit authentic copies (scan) of the following documents to take admission in Wenzhou Medical University (WMU).
Class XII (12th) mark sheet
Class X (10th) mark sheet
Print/digital copy of NEET 2019 scorecard
Passport (front & back page)
Note: If the student does not have a passport, then he can take a provisional admission in WMU. However, passport is required to complete remaining admission requirements & to apply for the visa.
We will not be responsible if the admission deadline is reached before the student gets his passport. We will update the deadline on the website when it is disclosed by the university.
Course structure & FAQs about WMU
The sections below show the curriculum and course plan for the 5 year MBBS program in Wenzhou Medical University. We answer some of the frequently asked questions in the next section. For any doubts or further clarification, please get in touch with us using Live Chat, Email or phone.
Courses and Curriculum
MBBS Course Curriculum
Bachelor of Medicine and Bachelor of Surgery (MBBS)—5 years plus one year internship
Curriculum

First 2.5 Years (Basic Science)
Another 2.5 Years (Clinic Science)
Final Year
Anatomy
Physiology
Biochemistry
Microbiology
Pathology
Pharmacology
Community Medicine
Chinese Language
Medicine
Psychiatry
Dermatology
Toxicology
Forensic Medicine
Ophthalmology
Otorhinolaryngology (ENT)
Surgery
Orthopedics
Anesthesiology
Radiology
Obstetrics & Gynecology
Pediatrics
Internship

Optional Courses :

Computer , Acupuncture and Moxibustion
Dental/BDS Course Curriculum
(Bachelor of Dentistry Surgery—5 years plus one year internship):
Curriculum
First 2.5 Years

Another 2.5 Years

Final Year

General anatomy Histology and embryology
General pharmacology
General medicine
Prosthodontics

Internship

physiology
General pathology
General surgery
Operative dentistry
Bi-chemistry
Oral biology and tooth morphology
Oral pathology
Oral and maxillofacial surgery
Science of dental materials
Community and preventive dentistry
Periodontology and oral medicine
orthodontics
Chinese language
Frequently Asked Questions
FAQ (Frequently Asked Question)
1. What is the language of instruction at WMU?
Answer: WMU is a listed English-medium university. The MBBS program is taught in fully English medium.
2. How is the living standard in Wenzhou? What about the canteen in Wenzhou Medical College?
Answer: The living expenses in Wenzhou, China are reasonable. For example, it costs about 100 USD for food per month. There are 5 canteens in the university and students can choose any one as per their taste.
3. How can I arrive Wenzhou city, the Location of Wenzhou Medical College ?
Answer: The recommended flight is transit from Beijing to Wenzhou (around 1.5 hours), or transit from Shanghai to Wenzhou (around 40 min). Students can choose the travel route according to the availability and pricing of tickets.
4. Do you offer airport pickup to reach Wenzhou Medical University?
Answer: Sure, we can provide free Airport pick up service for the students in group from Wenzhou airport to WMU campus. But students should send departure detailed schedule to university's representative minimum 3 days in advance so that we can pick up without any delay. Student can take taxi to the college if pick up service is not available, the taxi fare is around 17USD, which will take around 50 minutes from the airport to campus. We are unable to provide airport pickup to students arriving individually.
5. Where and how to get local currency (RMB/CNY) for initial expenses?
Answer: Students can exchange USD to CNY for shuttle/bus ticket fare and pocket money at international airport when they arrive in China.
6. How are the transportation, telecom and internet in Wenzhou City ?
Answer: Wenzhou is one of the famous cities of China. Local transit is never a problem since Wenzhou houses airports, train stations and bus stations which connect the city to other parts of China. There are convenient public facilities for telecom and internet. You can buy SIM card to call home or locally in China. A number of internet cafe are also available throughout the city.
7. How is the climate in Wenzhou City ?
Answer: Wenzhou is a beautiful coastal city. It has an average annual temperature of 18 ℃
9. Can a student open a Bank Account?
Answer: Yes, a student can open a bank account in his name to keep his surplus/pocket money safe. Student's family can also remit money to the student's bank account in China to help him in meeting his day-to-day expenses.
10. Is learning Chinese Language compulsory?
Answer: The MBBS program at WMU is taught in English. That said, international students must learn basic Chinese language according to Ministry of Education, China. Students will be taught Chinese in their first two years of study. Chinese language classes will be held three times per week.
It is important because the student needs to interact with patients during his/her clinics/hospital study. The local patients will not speak English. It is the same as how a student needs to learn Kannada when he/she goes to study in Bangalore, India. Also It will be helpful for student in daily life if he/she learns some Chinese language.
11. Which days of week are off days (holidays)?
Answer: No classes will be held on Saturday and Sunday every week. Some of the other key holidays in China are as follows:
May 1st: International Labor Day —–7 Days
Summer Holidays: Two months in July/August
October 1st: Independence Day —– 7 Days
Winter Holidays and Spring Festival: One month in February.
12. Useful public contact number in China:
Answer: Fire: 119
Police Station: 110
Time Report: 12117
Telephone Directory: 114
Telephone Repair: 112
Emergency Ambulance: 120
Earthquake Advisory Service: 2042691
13. What is the Postal address of Wenzhou Medical University:
Answer: Chashan University town, Ouhai district, Wenzhou city, Zhejiang province
14. Passport, Entry Visa and Residence Permit Visa
Answer: Students arrive in China on a single-entry visa issued by the Embassy of China to Republic of India. After their arrival in China, the students need to apply for the Chinese residence permit within 30 days. Else, it is illegal to stay in China.
Enroll Yourself Today!
Limited seats | High demand